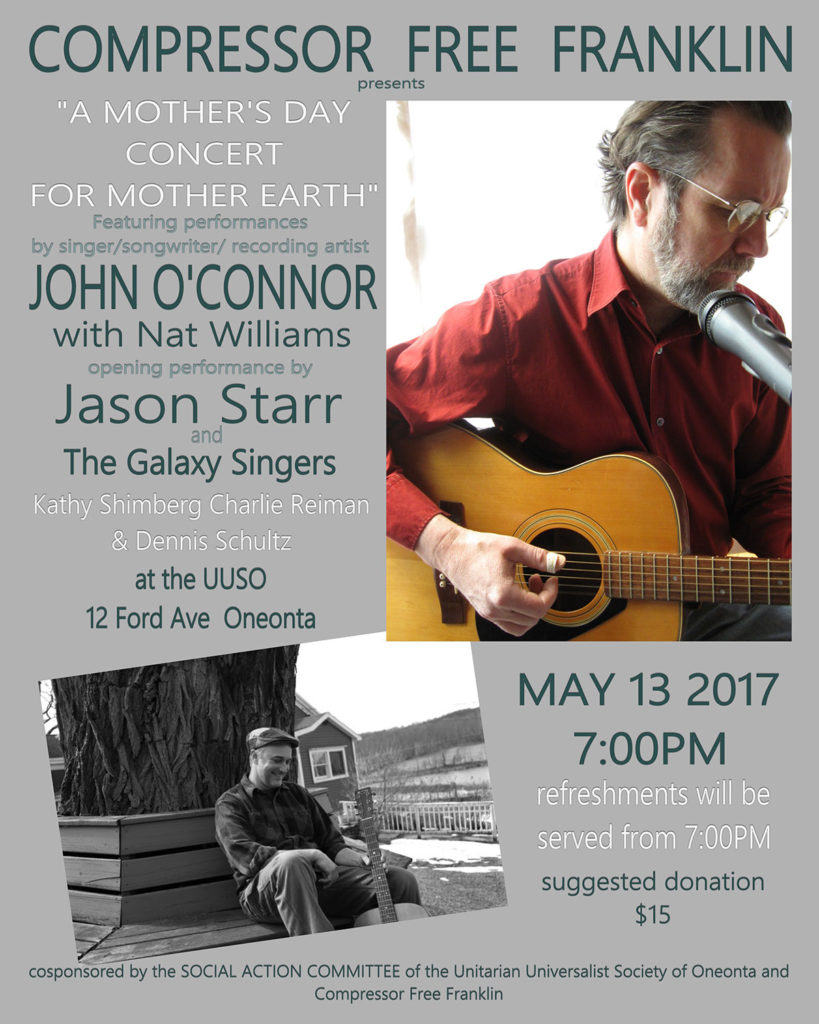 Recording artist, songwriter and folksinger John O'Connor will be appearing in concert with Nat Williams at the Unitarian Universalist Society of Oneonta, Saturday, May 13, at 7 PM. Local musicians, […]
New Videos
Landowners in Allegany county are having their land seized by eminent domain for the construction of the Northern Access Pipeline. The pipeline does not benefit any local residents and would be used to transport Pennsylvania fracked natural gas from the source in Pennsylvania through western NY state to Canada and exported overseas from there.
The NYS DEC denied a water quality permit to the gas company on April 7, 2017. The eminent domain lawsuits are still pending despite the DEC announcement.
Compressor Free Franklin's Earth Day Rally, filed and edited by Eddie Rodriguez.